---
Research Outline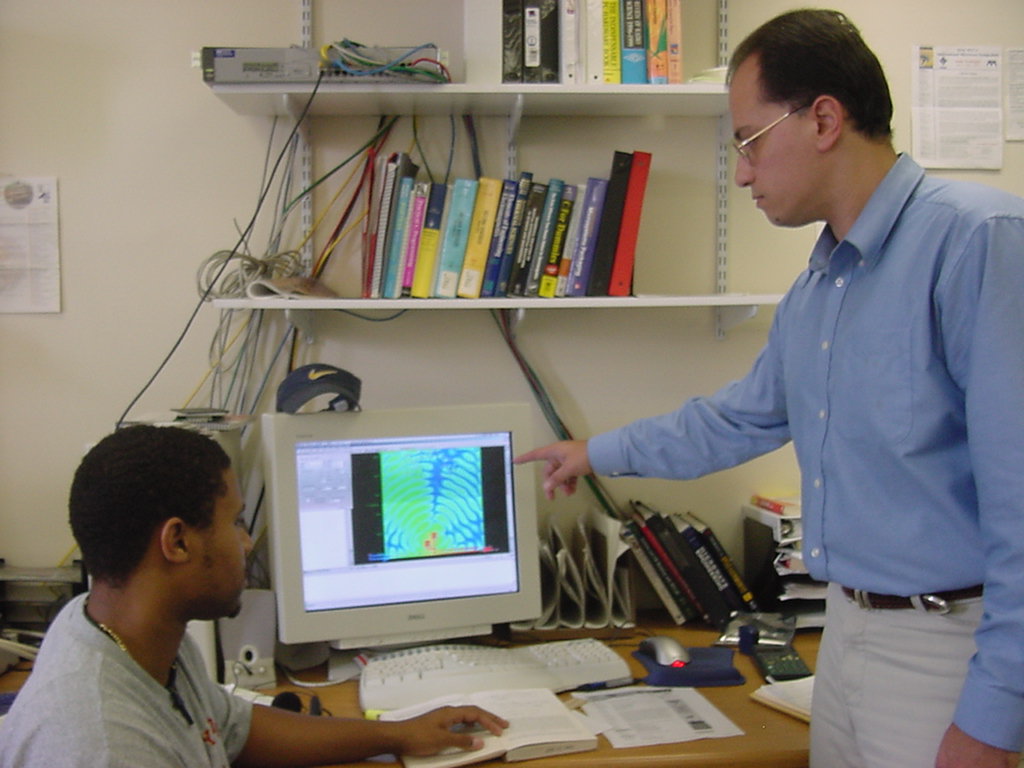 Dr. Manos M. Tentzeris' doctoral research was concerned with the Development of Novel Numerical Time-Domain Techniques and the Application of Multiresolution Analysis Principles to the analysis and design of microwave circuits used in Wireless Communications and VLSI geometries. He has been the Chair in several Wavelets, Numerical Techniques, Antennas and RF Packaging Sessions of IEEE AP-S, IMS, ECTC Conferences.
Distinctions
2009 IEEE Antennas and Propagation Symposium (APS) Second Best Student Paper Award
2009 E.T.S. Walton Award from Science Foundation Ireland
2007 IEEE Antennas and Propagation Symposium (APS) Best Student Paper Award
2007 IEEE International Microwave Symposium (IMS) Third Best Student Paper Award
2007 IEEE International Symposium on Antennas and Propagation (ISAP) Poster Presentation Award
2006 Asian-Pacific Microwave Conference (APMC) Award
2006 IEEE-MTT Outstanding Young Engineer Award
2004 IEEE Transactions on Advanced Packaging Commendable Paper Award
2003 NASA Godfrey "Art" Anzic Collaborative Distinguished Publication Award
2003 IBC International Educator of the Year Award
2002 International Conference on Microwave and Millimeter-Wave Technology Best Paper Award (Beijing, CHINA)
2002 Georgia Tech-ECE Outstanding Junior Faculty Award
2001 ACES Conference Best Student Paper Award
2000 NSF CAREER Award
1999 Technical Program Co-Chair of the 54th ARFTG Conference, Atlanta, GA
1997 Best Paper Award, International Hybrid Microelectronics and Packaging Society
1989 Papastavridios Greek Mathematics Excellence Fellowship
1988-1992 Greek Government Academic Excellence Fellowships
Professor Tentzeris is the leader of A.T.H.E.N.A. Research Group. His current research interests focus on the full-wave modeling and design of RF components (RF MEMS, embedded ultrawideband antennas, active circuits, multilayer packaging) widely used in modern wireless/RF communication and WLAN systems, as well as in Space, automotive RF and sensor modules combining time-domain electromagnetic techniques and multiresolution wavelet analysis. In more detail, they include:
Research Interests
Paper-Printed RF Electronics, Batteries and Sensors
"Green" and sustainable power scavenging (e.g. RF, mechanical, thermal, UV)
Nanotechnology-based Ultrasensitive Sensors
Wearable and Implantable Wireless Body-Area Networks
"Smart Skin" and "Smart Energy" Applications
Real-Time Multiresolution Algorithms for the Analysis and Design of Wireless Communication Front-Ends.
Novel RFID Antennas/Architectures for 13.56 MHZ/915 MHz/2.4 GHz Applications
RF Packaging (e.g. Flip-Chip, Embedded Passives)
RF MEM's (Inductors, Switches)
Antenna Integration and Miniaturization Techniques
Novel Flexible Materials for 3D Modules up to mm-wave Frequency-range (e.g.LCP)
The development of design guidelines for the minimum-crosstalk finite-ground coplanar waveguide and microstrip transmission lines which could revolutionize the compactness and the size of packages especially for space applications.
Adaptive Transient Analysis of Active Circuits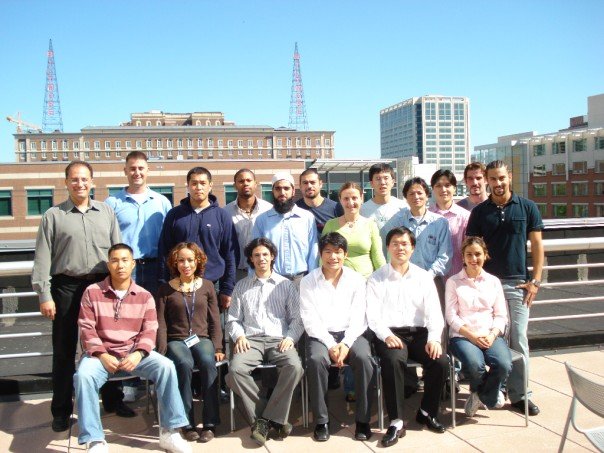 From left to the right: (Standing:) M.M.Tentzeris, ,C.You, G.DeJean, A.Haque, S.Nikolaou, D.Staiculescu, B.Pan, R.L.Li, J.-H.Lee, S.Basat, A.Rida, (Seated:) B.Kim, A.Traille, D.Anagnostou, T.Wu, L.Yang, N.Tavassolian, (Not present:) R.Vyas, B.McGarvey
For More Information
If you have questions or comments about this page, please send e-mail to etentze@ece.gatech.edu
---
Please read the fine print.

This page was last modified on Monday, November 23, 2009 at 2:29pm.